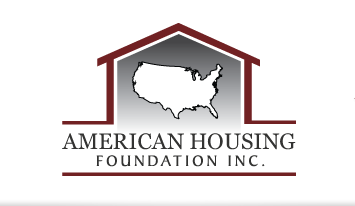 [royalslider id="3″]
120 Northern Pines Road, Gansevoort, NY 12831
(518) 581-8959
Fax: (518) 584-7141
Town of Wilton – Saratoga County – New York
Email Northern Pines
Northern Pines Senior Apartments consists of thirty-six (36) one and two bedroom units of housing for elderly residents. The project site is located at 120 Northern Pines Road between exits 15 and 16 of route 87 (the Northway) in the Town of Wilton, Saratoga County, New York. The Project is a joint venture between American Housing Foundation, Inc. and Rosen Development Company, Inc. and had initial occupancy in August 2006.
The apartment homes have been designed to meet the specific needs of the elderly. The community is available exclusively to seniors, defined as households headed by a person 55 years of age or older. Rents for these apartment homes start at a monthly rental rate which includes both heat and hot water for the residents. Rents are based on income level as a percentage of the areas median income.
Electric is paid separately by the resident and is estimated to be $39/month for the 1 bedroom apartment and $55/month for the 2 bedroom apartment.
The 34,814 square foot building is a single, two-story, vinyl siding/brick veneer, elevator-equipped building. Each apartment is built on a single level and consists of approximately 630 square feet for one bedroom and 890 square feet for two bedroom units. Handicapped access is available throughout all of the building and a number of units are designated so they can be readily equipped to accommodate handicapped residents. Each unit includes a living room, dining area, kitchen, one or two bedrooms, and a bathroom with shower or a tub/shower combination, along with interior storage space. Other amenities available include central wiring for cable television, resident storage areas, wall-to-wall carpeting, and an electronic door security system. An emergency call system is included in each apartment. Two laundry facilities, a community room and an activity room with an exercise area are located in the building, The site design also includes outdoor passive recreation areas for family and resident gatherings and activities for residents and their families.
The housing boasts extensive and beautiful views of the surrounding area with a park-like setting, which maintains the regional character of the Town of Wilton.
Rents:
28-1 bedroom apartments  $586-$727
8-2 bedroom apartments     $851
Rental rates subject to change
All monthly rental rates listed include heat and hot water (electric is Tenant's responsibility)
All apartment communities are pet friendly with a size limitation
Categories of rent are established by income guidelines