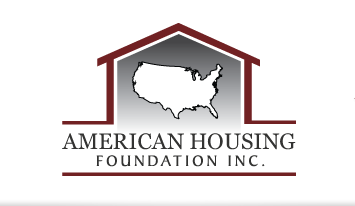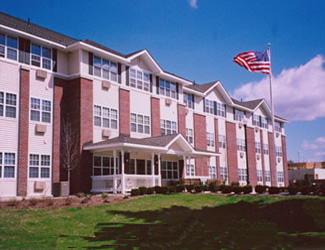 427 Columbia St.,Cohoes, NY 12047
(518) 235-4558
Fax: (518) 235-3536
City of Cohoes – Albany County – New York
Email Columbia Crest
Columbia Crest Senior Apartments consists of ninety (90) newly constructed one and two bedroom units of housing for elderly residents. The 6.5 acre project site is located on the western area of the City of Cohoes approximately two miles from Route 9 and Route 87 (the Northway).
It is in an urban residential area served by neighborhood stores and services. Scheduled bus service accommodates the site. Adjacent single-family homes provide a variety of housing opportunities linked together by communal areas and amenities to form an integrated Community.
The apartment homes are designed to meet the specific needs of the elderly. The community is available to seniors, defined as households headed by a person 60 years of age or older. Rents for these apartment homes, which includes both heat and hot water, are based on an income guidelines determined by the area median income.
Electric is paid separately by the Tenant and is estimated to be $53/month for a 1 Bedroom and $70/month for a 2 Bedroom.
The 99,450 sq. ft. building consists of a single three-story, vinyl siding/brick veneer, elevator building. Each apartment is built on a single level and consists of approximately 628 square feet for one bedroom and 892 square feet for two bedroom units. Handicapped access is available throughout the building and a number of units are designed so that they can be readily equipped to accommodate handicapped residents. Each unit includes a living room, dining area, kitchen, one or two bedrooms, and a bath with a shower or tub/shower combination, along with interior storage space. Other amenities include central wiring for cable TV, tenant storage areas, wall-to-wall carpeting, and an electronic door security system. An emergency call system is included in each apartment. Laundry facilities, a Community Room, Library/Computer area, including activity and exercise areas are located throughout the building. The site design also includes outdoor recreation areas for gatherings and activities for residents and their families.
The new housing retains beautiful views of the surrounding area in a park-like setting, which helps maintain the regional character of the City of Cohoes at large.
Rents
51-1 bedroom apartments $398-$870
29-2 bedroom apartments $995
10-2 bedroom apartments *  $1160
Rental rates subject to change.
All monthly rental rates listed include heat and hot water (electric is Tenant's responsibility).
All apartment communities are pet friendly with a size limitation.
Categories of rent are established by income guidelines.
*These units are market rate units, not subject to income guideline.